Suzanne "It was a very structured course,
which I like."
Matthew: "I like the graphic dissection links."
Sahara
"Yes, I'd take another online class."
Apologia Biology or Adv. Biology
Online Tutor
Mrs. Valdez
Students from all over the U.S.!
California, Florida, Washington, Georgia, S. Carolina, New York, New Jersey, Texas.
Loma Linda Universty * California - Accepted the Online Introduction to Chemistry!
"I thought the Online Biology is a wonderful alternative to in-class teaching. There are many resources with graphic pictures, and a wide variety of reinforcement. Shaina gained the appropriate knowledge, and enjoyed the "distance" between the science experiment and her hands that the online experiments brought to her. She's not in love with science, yet found this course doable. Thanks for offering it and for always responding promptly to any questions that we had."
~ Mrs.Townsend
Ayla truly enjoyed your online Life Science course. She has continued to explore the material in much greater depth. ~ Mrs. Wagers
ONLINE Apologia BIOLOGY, Chemistry, Adv.Biology Courses
(High School level courses)
1st semester course - 15 online sessions
$300.00 each semester
(Labs are included. They can be done at home or online at the student's request.)
***Please note: Failure to submit assignments on time will forfeit
the students opportunity to continue onto the next semester course.
NOW Life Science and Earth Science using the Bob Jones University 2nd Edition Textbook is available, too!
(Middle School Level Courses)
TX Certified Secondary Instructor
St. Mary's University Graduate
Click Schooling method of teaching students via the internet and a certified curriculum.
Students click the links assigned for them to read. Activities are downloaded from links that are provided in the weekly email.
Assignments are snail mailed to the instructor for review.
This is a fun and easy way to learn Biology, Advanced Biology, Chemistry, Life Science, Earth Science and General Science.
Many video sites such as You Tube, Discovery, How Stuff Works, are assigned to reinforce the student's knowledge of the material.
Register TODAY for only $300 for first semester!
Materials Needed:
Required Text
Internet Access
Email
PC with printer
Computer Paper
Binder with dividers
Index Cards
Protective Sheet Covers
Color Pencils or Markers
Household school supplies; for ex. glue, scissors, etc.
1. Schedule of assignments are emailed to students
directly on a weekly basis.
2. Teacher assistance available via internet or phone. Also at:
Facebook https://www.facebook.com/#!/groups/sciencehelper/
3. Students that complete the semester receive a certificate of completion once all work is
submitted via snail mail FOR REVIEW!.
***Please note: Failure to submit binder on time will forfeit
the students opportunity to take the second semester.
Email me for further inquiries at:
leapingfroglady@gmail.com
If interested, mail in $300 for first semester course fee
Pay via snail mail or Paypal.
ENROLL ONLINE
Become a member of Sciencehelper.
Find me on Facebook.
View former student photos HERE.
2007-2008
Chris/ Biology /
Chris/ Biology and Intro.toChem
Jacob/ Biology
Danika/Biology
Sumayyah/ Life Science (no photo) Cody/ Biology (no photo) Jordan/ Life Science (no photo)
Elizabeth/ Life Science Shaina/ Life Science (no photo) Della/ Life Science& Biology (no photo)
Abigail/Intro. to Chemistry
Joshua/ Intro to Chemistry (no photo)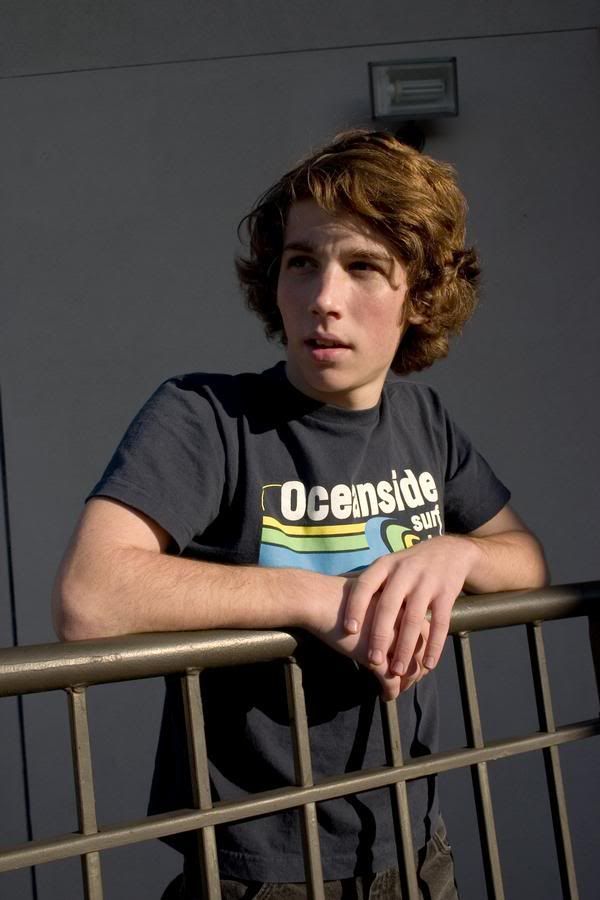 Jonathan/Biology
The course is only $300.00 for first semester.
Personal attention is given to each student who takes the course via email or phone. If interested email me at leapingfroglady@gmail.com for details. I so look forward to working with you all.
If interested, send me an email stating your request and I'll send you an invoice.
~Mrs. Valdez
ADVERTISEMENTS:
Senari Software
Where you can purchase educational software to supplement your curriculum.
Preserved Specimens
Email your order to: leapingfroglady@gmail.com
Where you can purchase just one or a few specimens to dissect.
Great Deals on School & Homeschool Science Kits